Trailer Stage Services are ready to help you comply with all aspects of keeping your Stagemobil trailer and stage in top shape and complying with all Health and Safety requirements.
Trailer stages along with all other lifting accessories such as lighting truss, shackles, chain blocks and span sets are also required as part of UK laws to be inspected annually to comply with The Lifting Operations and Lifting Equipment Regulations 1998 (LOLER), and if you have employees, The Provision and Use of Work Equipment Regulations 1998 (PUWER). (See links for government website)
http://www.hse.gov.uk/work-equipment-machinery/loler.htm
http://www.hse.gov.uk/work-equipment-machinery/puwer.htm
This inspection normally takes 3-4 hours and would be carried out at your premises. It covers all aspects such as jacking up the trailer, opening decks and roof, condition and operation of gas struts or springs, deck and leg condition, roof structure, truss parts and condition, pins, spring clips, bolts, hydraulic systems, wire ropes, pulley wheels and safe working limits. This inspection would be documented and certified.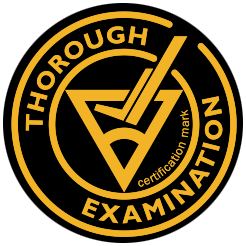 If you employ people to tow your trailers then you are required by law to provide evidence of safety checks, maintenance and servicing. (See link for government website)
http://www.hse.gov.uk/workplacetransport/factsheets/vehicle.htm
With our Stagemobil Factory trained engineers we are pleased to offer trailer servicing at your premises.
This general servicing takes 3-4 hours and would include the following. Inspection of wheels, tyres and mudguards along with tyre pressure, inspection of suspension, check for wheel bearing play, removal of hubs and check and clean brake linings and drums, check brake operating system linkages and cables, check towing head condition and operation, lubricate and adjust braking parts where necessary. Inspection of electrical system and lights, and general chassis and axle condition, lubricate moving parts to stage as manufacturers requirements. We carry an extensive range of spares and any repairs or replacement parts required would be discussed before fitment. All work would be documented.
Contact us for a quotation and availability.