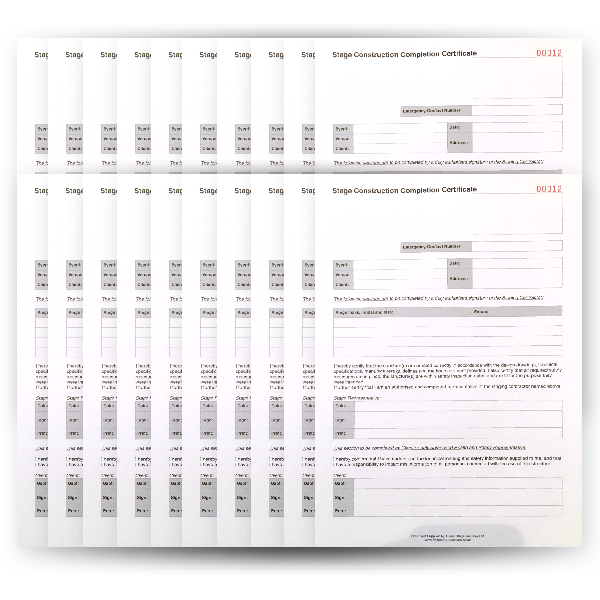 20 x Stage Construction Completion Certificates
£10.00
Description
20 x Duplicate printed carbonless completion certificates.
An official sign off certificate that tells your customer that the structure has been erected to the manufacturers guidelines, to the structural calculations and is now fit for purpose and ready to be used.
Ensure you and your clients have all the required paperwork, ensuring the stage is constructed to manufactures standards and all technical loading and safety information has been clearly received by your client.
Suitable for all events and customers, individually numbered, with a carbonless copy to keep for your records.