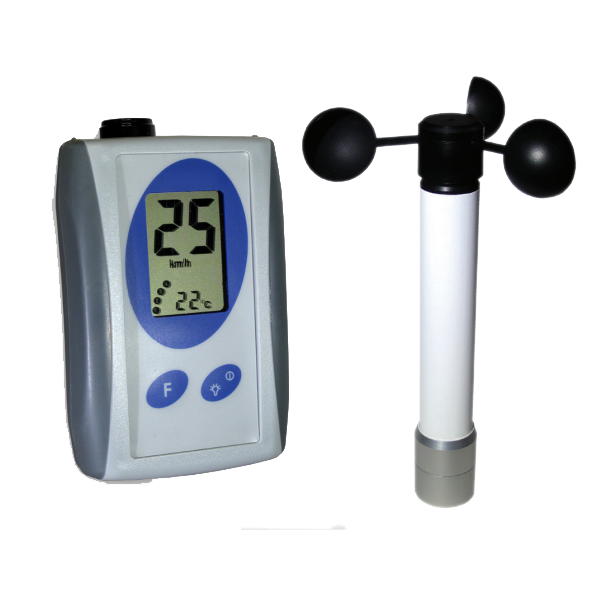 Wireless Anemometer
£475.00
Universal Trailer Stage Wireless Anemometer
Complete with storage box and mounting bracket
Description
This wireless anemometer is perfect for your trailer stage. With easy universal high level fitting bracket this can be adjusted to fit any stage manufacturer.
With 400m range and over 2 year battery life it is the perfect way for your client to reliably  measure wind pressure. A simple readout giving actual wind speed, max wind speed, and adjustable alarm setting, this can be perfectly matched to your stages safe working parameters. Complies with widely recognised temporary structures standard practice.
Other data
Adjustable alarm setting with audible bleep.
Unit of measurement, m/s, kmh, mph, knots
Selectable sensor addressing (useful if you have more than 1 unit)
Read out backlight
Unit supplied in a Peli type foam lined plastic storage box, fixing brackets are universal aluminium with 1.5m 32mm mounting pole.
.